Start providing better customer service, just like us!
Are you looking for a reliable and secure support ticket system for your WordPress website? Then, you are in the right place. We aim to keep the plugin simple, safe, and feature-rich through continuous improvement and innovation.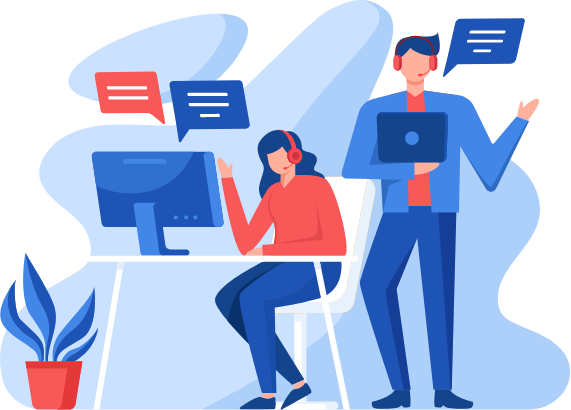 We are the most
loved
ticket system on WordPress!
Our free core product has
everything
you need to start complete helpdesk system on your website!
There is no limit to number of tickets your customer can create.
You can create Unlimited Agents to divide your workload of replying tickets.
12+ custom fields types will make it easier to collect information from your ticket form.
Your visitors can create ticket without having user account on your site.
Your agents can insert internal notes for himself or other agents within a ticket. These notes are not visible to the customer.
Your agents and customers can filter tickets either by text search or by custom fields. They can also save the filter for future use and save time of applying frequent filters again and again.
You can set countless email notification templates for any event with custom text, dynamic text replacement macros, custom recipients, conditions to match, etc.
You can create custom fields for ticket which can be set or viewed by only agents.
Create roles for your support staff with settings which ticket they can read, what actions they can take for which tickets, etc.
100% ajax functionality allows it work faster and saves you time of reloading whole page every time for every action.
Works well on multi-site network without any issues.
You can translate this in any language. WPML compatibility allows you to use multiple languages on same site.
Additional functionality,
affordable
prices!
Enhance your experience by purchasing a Bundle or individual add-ons.
See what our
customers
say about us!
I'm using this plugin as a IT ticket system for my client's problems. it's really easy and understandable interface. Everything works great, expecially report system is awesome. Its also easy to install, just took 10 mins. Support members are kind and answering qucikly. Thank you!
I am using this for a while and it is amazing in all aspects. Author is updating the features frequently and it is easy to do customization as per your requirement.
Extremely impressed with this product. With users not able to walk into our IT office anymore, this plugin and the bundled add-ins are literally a life-saver by allowing us to provide support remotely. A few issues and bugs we discovered along the way but their staff is super helpful and we got things fixed fast. It is an amazing system.
We're using the basic support candy plugin and the email piping add-on on multiple sites. One of these sites has actual paying customers and this is our primary support mechanism. We particularly appreciate the support that we get from SC. They really seem to take bug reports more seriously than many of the vendors we've dealt with.
We've been running this plugin on our main site for a few weeks now. Evaluated a lot of alternatives before settling on SupportCandy. Great features out of the box and a very reasonable business model to add functionality as needed.
I played with other stand alone helpdesk software, and looked at other WP plugins. I chose this because it seemed to suit my needs. I started out as just wanting a trouble ticket system. I purchased the addons because I needed Email Piping. I ended up using most of the addons. I had a problem early on caused by another plugin. I opened a ticket and got a pretty quick response. I am now using most of the plugins from the addon package. Great stuff.