Have you ever wanted that ticket should be automatically created every X days/months for tasks?
This add-on does exactly the same for you! You can create repeating tickets depend on your requirement for tasks with custom ticket fields.
Fields available for selection are both ticket form fields and agent-only fields.
E.g. If you are managing multiple sites and need to create a ticket for cleaning, maintenance, etc. every x number of days/months starting from your chosen date. Please check the below screen-shot to understand it better: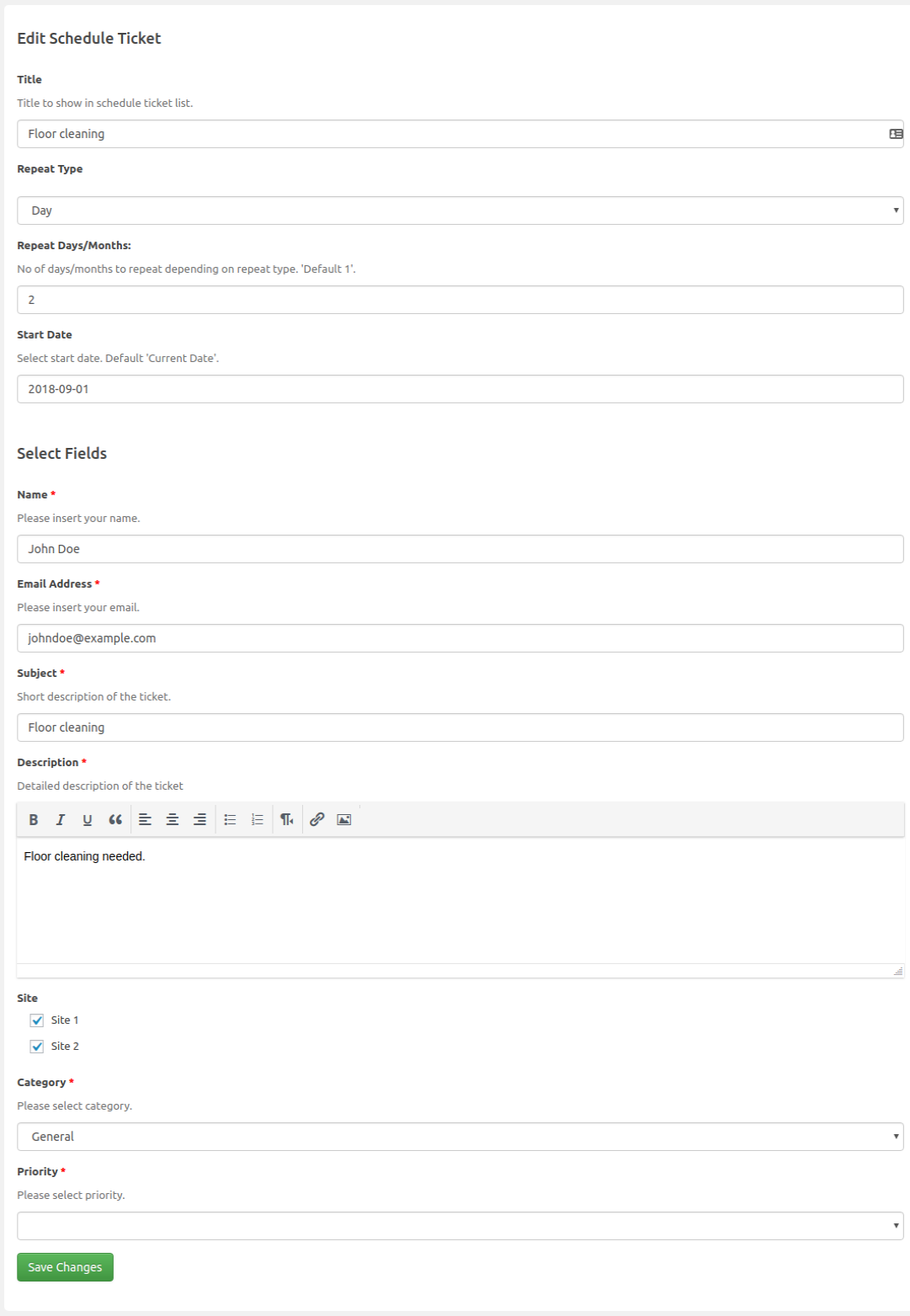 Click here to view the changelog.
Billed yearly, until cancelled.
Billed yearly, until cancelled.
Add-ons subject to yearly license for support and updates.