Want to provide an easy way to calculate the time spent on an individual ticket? This add-on will enable this for you. It will help you to record and track the time spent on each individual ticket. Also, it helps you in making productivity decision for your brand. We have designed this like a stop-watch for a ticket so that you can calculate the time spent on the ticket.
Please see below screenshots in order to understand its working. In case of any questions please feel free to create a ticket on this page.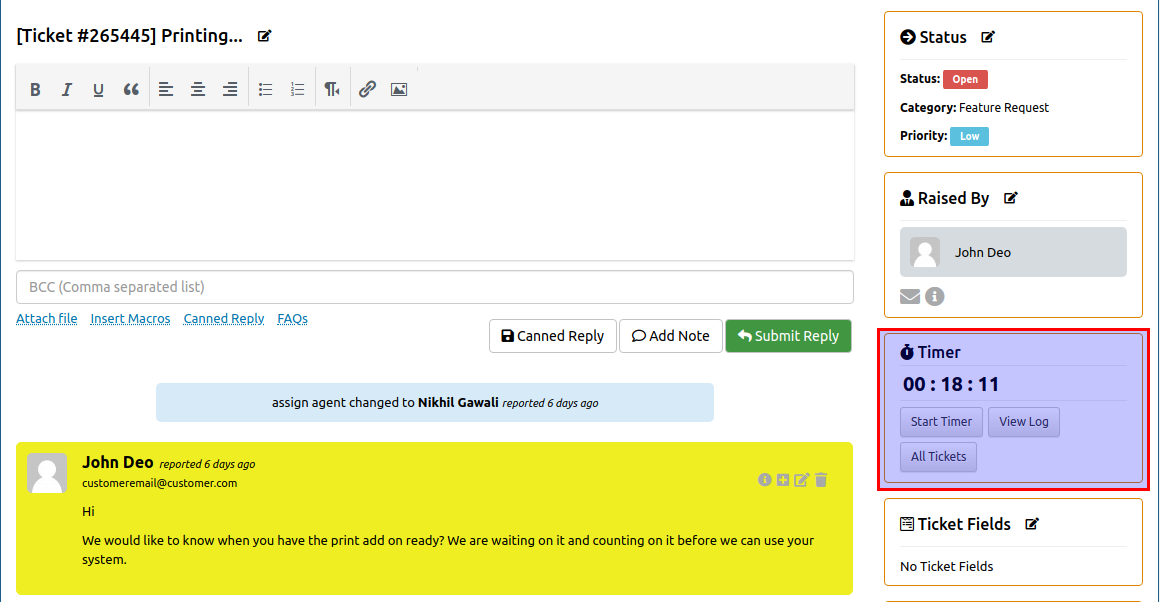 As shown in the above screenshot, Timer is placed at the sidebar of individual ticket page that will allow an agent to start or stop timer based on his capability.

You can also access total time spend on tickets of a particular user from this widget along with time spend per ticket.

If you choose to show time in the ticket list, time of active timer will be shown in set colour (Green in below screenshot).
Click here
to view the changelog.
Billed yearly, until cancelled.
Billed yearly, until cancelled.
Add-ons subject to yearly license for support and updates.