There are times when customers ask the same questions again and again. This add-on makes your life easier by enabling you and your agent the ability to save replies and use it later on by just one click later on.
It adds canned reply link just below a description for agents (See screen-shot below)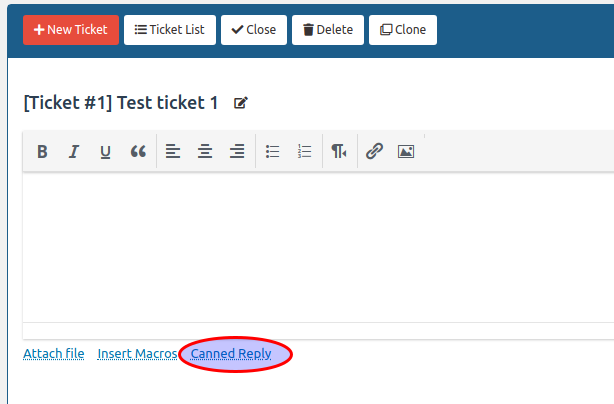 It opens a modal pop-up to search and select a canned reply from the available list.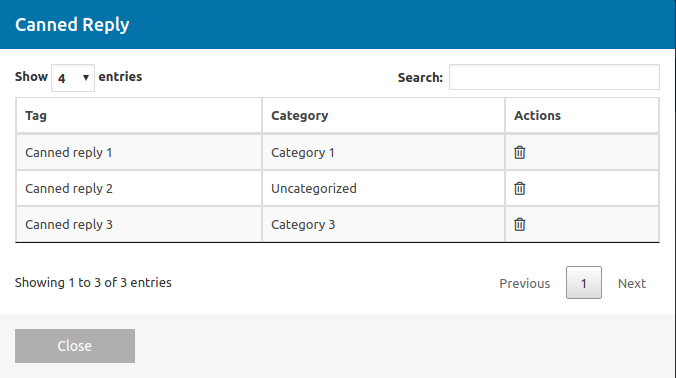 The administrator can create canned replies from the dashboard area where he can set categories, visibility setting (visible to all agent), etc.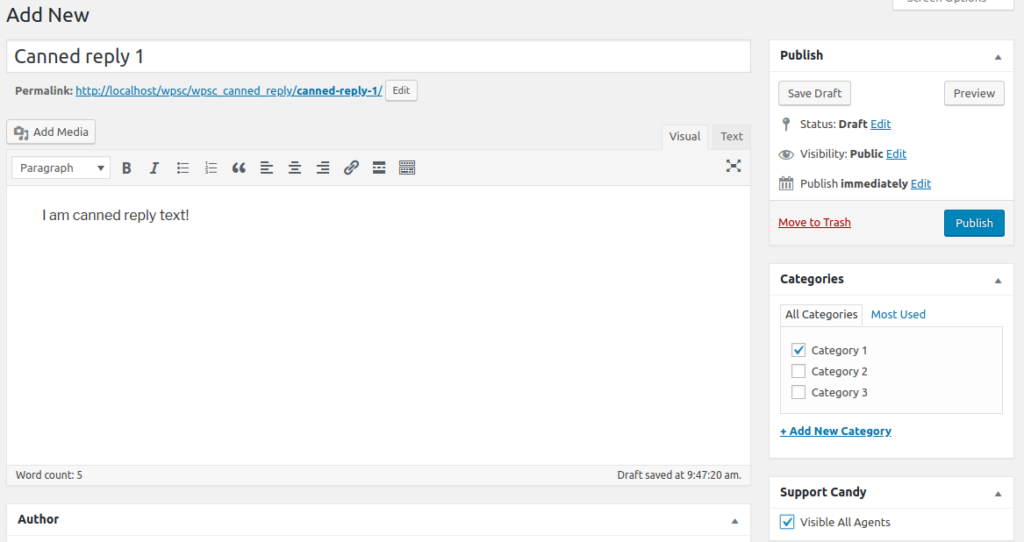 An agent can create private canned replies within any ticket reply description area. He can make use of macros to compose a canned reply just like he replies to the ticket and select a canned reply option in action. Below video will show how an agent can create canned reply and use them:
Click here
to view the changelog.
Add-ons subject to yearly license for support and updates.