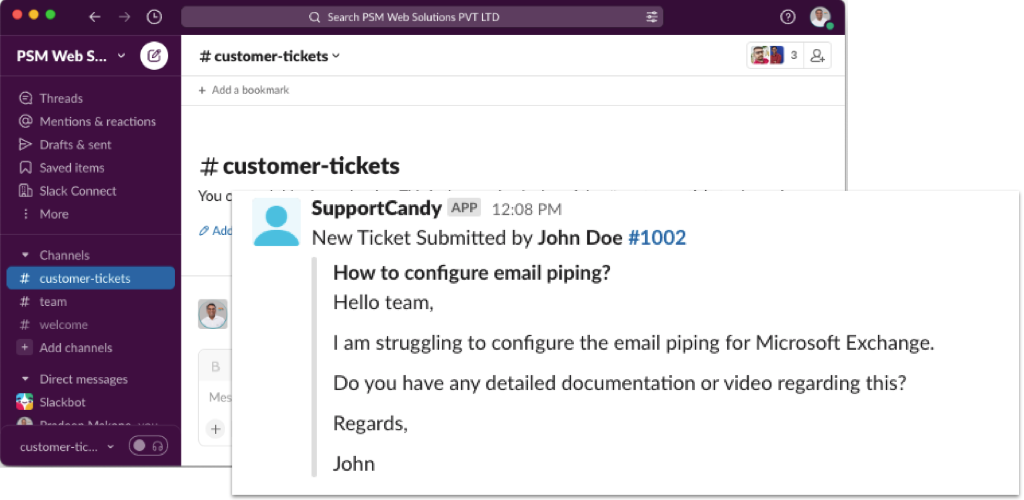 Get real-time notifications in your Slack Channel as soon as a customer submits a ticket or replies to the ticket.
Your team members can add instant replies directly from Slack. In addition, you can associate Slack users with your agents. If no match is found, the Fallback agent is used to post a response.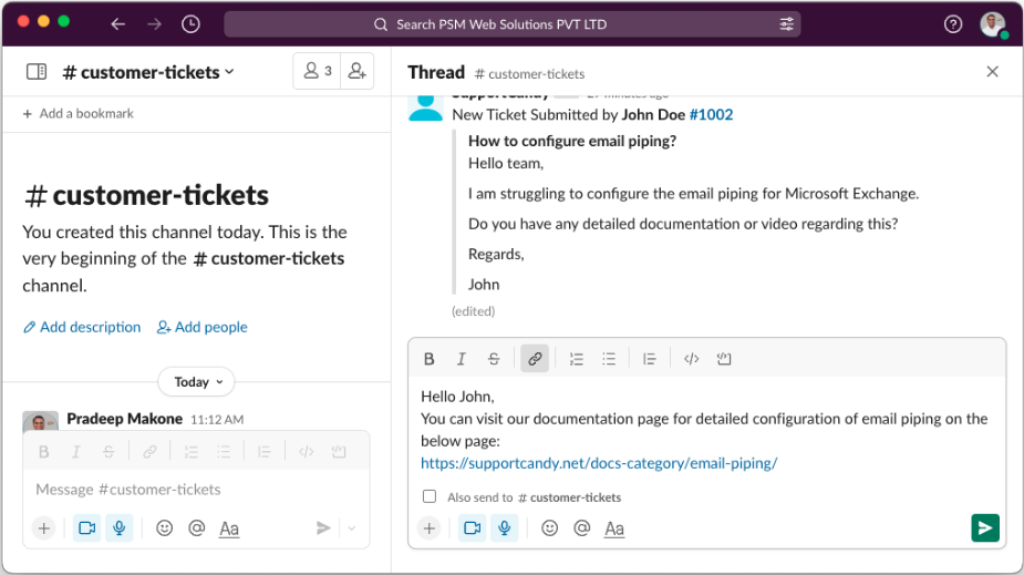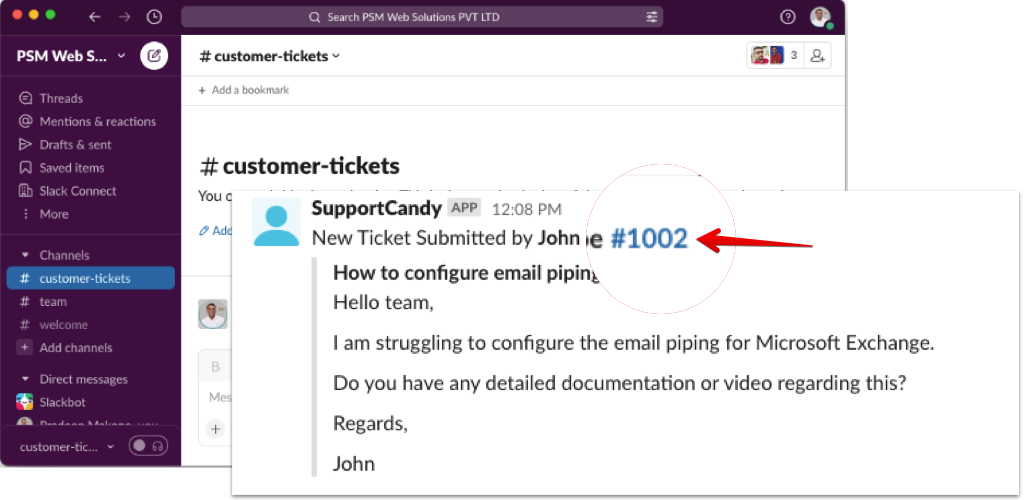 Access the ticket in just one click in your support portal. Ticket URL is embedded in each notification you receive from SupportCandy.
Incoming Slack API Security
SupportCandy uses Slack's gold standard API verification process for incoming webhook calls from Slack. This ensures the webhook is being called from Slack and not from any hacker.