Customer feedback plays an important role in the support sector. If you want to hear your customers about their experience with you ( or your agent ) for the support given in the ticket, this add-on is for you.
An email will get sent after x number of days/hours when a ticket is closed. See below screen-shot of sample email.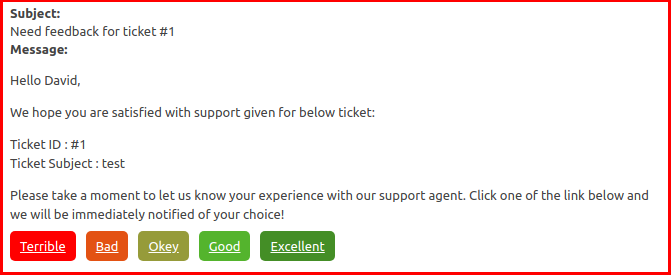 As soon as customers click one of the rating links, immediately it gets register in the ticket even if the user is logged in or not on your website. Optionally he can submit feedback in words. Window to submit feedback is provided on the page where it has been redirected after clicking one of the ratings above. You can set email notifications for both rating and feedback. See screen-shot below: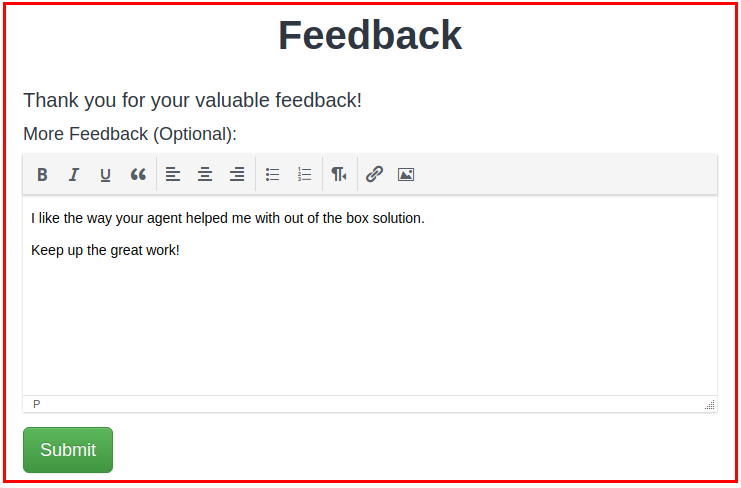 Rating widget and feedback are now available in the ticket. The rating widget is only visible if ticket is closed.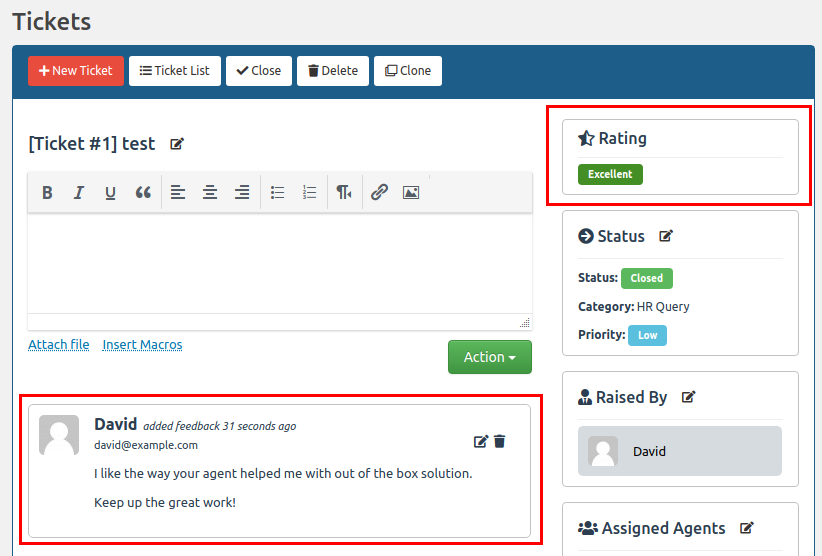 Further, you can show ratings in the ticket list and also can filter tickets by rating. This will help you to check tickets for specific ratings to analyze where your agents made mistakes or where they did well so that you can improve your support quality in the future.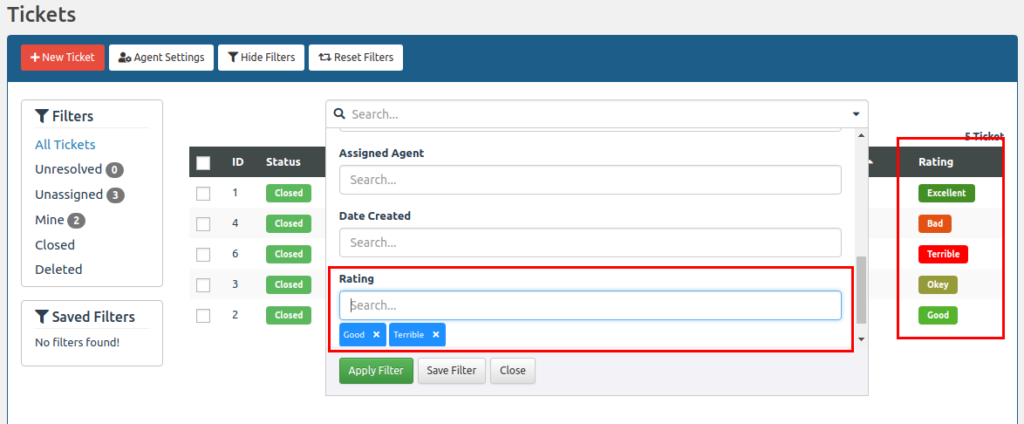 You can customize almost everything in settings. You can create any number of ratings, edit existing, or change rating orders with your custom choice. The general setting covers email settings and feedback page settings. Check screen-shots below to see the settings interface: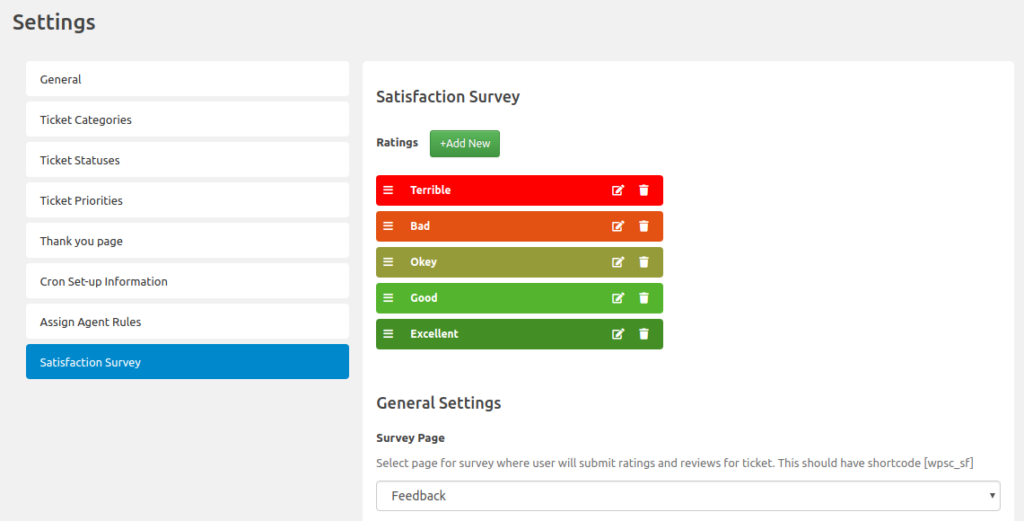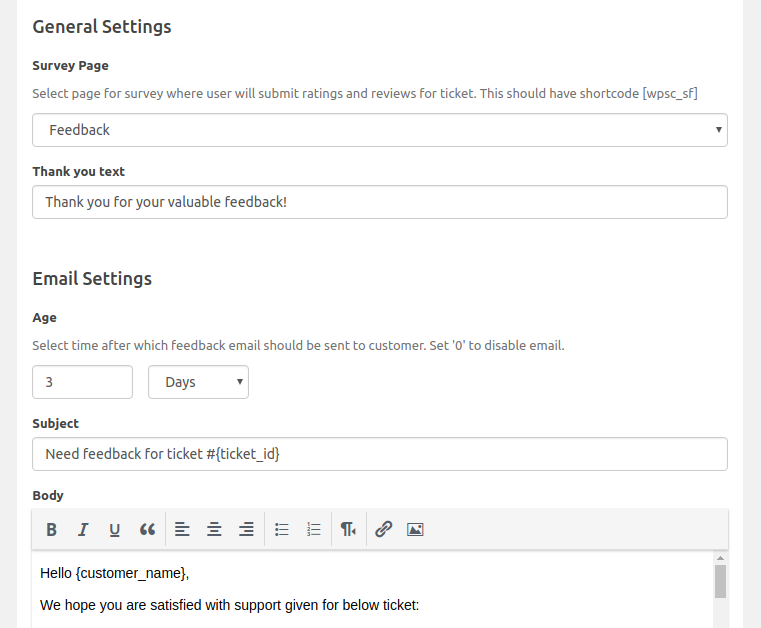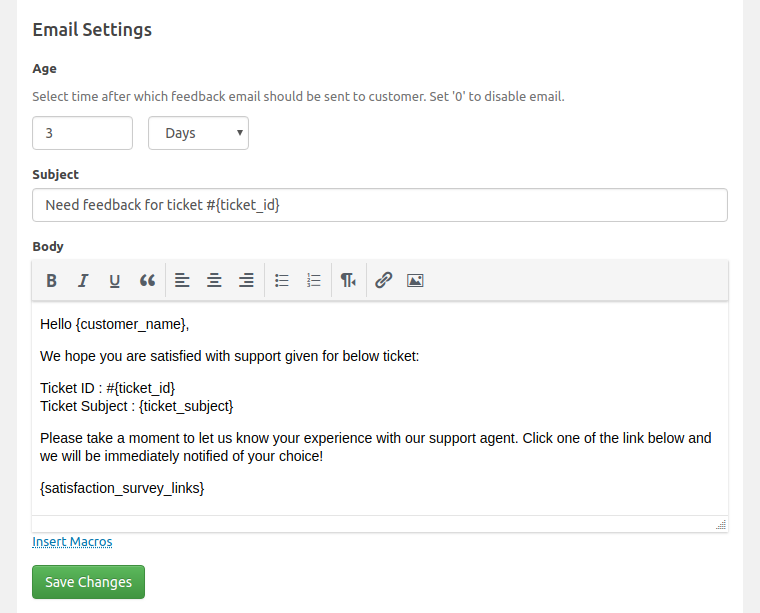 Click here to view the changelog.
Billed yearly, until cancelled.
Billed yearly, until cancelled.
Add-ons subject to yearly license for support and updates.