Outline for Best Practices for Using the SupportCandy WordPress Support Plugin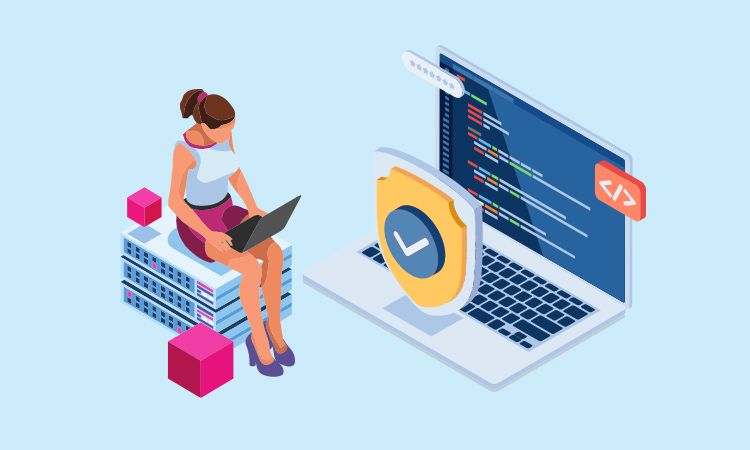 Introduction:
Resolving customers' queries and helping them in real time is one of the major parts of website success. A brand is built by assisting customers while they are facing problems accessing your website. For this many website owners use Customer Support Plugin as they are very helpful in resolving issues. 
Supportcandy WordPress plugin is the most versatile and the richest feature of WordPress. It is the only thing that matches the set of an SSSC solution by its helpdesk and support ticketing service. It is also very easy to use as it takes just 5 minutes to understand and start using it.
1. A Brief Overview of SupportCandy
Supportcandy is one of the powerful WordPress plugins that help you with customer support plugins. It can handle and create support tickets effortlessly through its extensive ticketing system. This plugin comes with many key features-
It has an unlimited number of tickets and agents.

It has an advanced custom filter as well and it searches functionally.

It provides private notes for the internal communication of agents.

It has customer fields to store information.
2. Installation and Activation
Follow these few steps to easily install Supportcandy wordpress plugin-
Go to the dashboard of the support website

Tap on the plugin's menu bar.

Search support candy in the support section.

Click on the Install Now button that will appear under the plugin Supportcandy helpdesk and support ticket system.
To activate the customer support plugin, here are a few steps you must follow-
Go to the My Account section on the official website i.e. supportcandy.net.

Log in with your registered email.

Go to view details and downloads.

Download the premium add-ons from the download section and your

support plugin

is activated.
You can also get the license key here.
3. Configuring of SupportCandy
To configure the supportcandy WordPress plugin you must set up the plugin's settings after you have installed and activated supportcandy.
Add your email address to the customer support plugin to get notifications regarding support tickets.

Choose the convenient language that will be used for support tickets.

Check your API key as it will help you connect to the Supportcandy service, this key is available on the Supportcandy website as well.

There will be a Reply-to email address that will be used to reply-to address along with the time zone that will be used for support tickets.

Ticket Settings
Ticket priority control in ticket settings will help control the priority of the tickets.

Tickets auto-close time will help control the time after which new tickets will be automatically closed if not responded to.

Email notification control for tickets can also be controlled in ticket settings.

Ticket reply notification is to control whether or not email notifications will be sent when the ticket is replied to. 
    In email settings you can configure-
Information that you want to appear in email messages sent from the printer.

You can edit the address book information and set policies in settings.

You can scan the emails for virus-free and easy functioning.

One can compress the scanned images from the printer by email.
4. Creating and Managing Tickets
Follow the simple steps to create or open a new support plugin ticket in the supportcandy WordPress plugin.
A. First, click on the open ticket menu tab.
B. Select the appropriate department from – 
Billing department

Administration department

Abuse department

Sales department

Enter the requested details on the appeared page to submit a support ticket with your name, email address priority etc.

Click on the submit button and it's done.
You can set your workflow lifecycle of a ticket using the ticket statuses in the support settings. Managing the tickets involves creating. Assigning, resolving and tracking the tickets according to the predefined process. A ticket can also be assigned to an appropriate agent or team based on the ticket category, priority and availability of the resources. 
5. User and Agent Management
This feature allows the user to create and assign different roles and permissions for the support staff and customers. User and agent management in the Supportcandy WordPress plugin is also used to create users and agents to organize them into different categories based on needs and preferences. 
It also helps control the visibility and access of tickets along with the management of notifications and email templates for different users.
6. Customizing SupportCandy
Supportcandy WordPress plugin offers a wide number of customization options to tailor the support plugin to the needs of your business. A person can even add their branding name to it and change the look and feel of the plugin.
7. Automation and Notifications
These are the two features that allow the user to streamline the customer support plugin process and to communicate effectively. 
You can use these two features to
Automate the assignment, creation and resolution of tickets based on rules, terms and conditions. 

Customize and send email notifications to different recipients for different events.
Supportcandy  helps integrate with the well-known knowledgeable FAQs plugins to give information to the customers about how to solve problems easily and quickly. Supportcandy can be inter=grated into your WordPress website by checking your system requirements like-
PHP

MySQL

WordPress version etc…
9. Performance Optimization
To optimize the performance of customer plugins and to ensure a smooth user experience, you must follow some of the best practices.
Use a caching plugin to speed up your website and it will help reduce the server load.

Optimize your images and media to reduce its loading time. 

Delete or deactivate unused plugins and themes to free up space and resources.

Update your WordPress core, themes and plugins to the latest version to ensure compatibility and security. 

Use a CDN (Content Delivery Network) to deliver your website's content more reliably.
10. Case Study: Successful Implementation
Different articles review the workflow features of the customer support plugin that allows you to automate and streamline the customer support process. The blog concludes that supportcandy is the "true game changer" in the customer support plugin that helps boost customer retention, sales and reputations. It is the 'SupportCandy Review 2023.
The official page of the support candy plugin provides a detailed description of its key features such as private notes, filters and searches, email notifications, Google reCaptcha integration, GDRP compatibility and many more. 
One case study also shows the pricing plans and testimonials from satisfied customers on its official website.
There are so many uses as well as benefits of using the SupportCandy Customer Support Plugin like better customer service, enhanced customer happiness, lower support cause and many more. Not just this but it also gives a lot of key features like a support ticket system, support integration, customization options and many more.